Italy is always a good idea
There are many benefits to retiring to Italy. The first? The warmth of the people.
Italian people are very open to getting to know new people, to take care of guests and make you feel like you're at home. In Italy, there is a big sense of family. Every occasion is good to spend time together: from family events to holidays commanded by the Roman Calendar.
Most of these moments are spent around a table. The table is one of the most important elements of Italian culture because Italian people are passionate about food, especially handmade food like spaghetti, tortellini, and pizza.
And if good food and warm people don't seem enough to you to decide to retire to Italy, believe us, the weather is very comfortable. You can live every season fully. Winters are not too cold but you can still find places in the North for skiing. Summers are enough hot to enjoy plenty of different types of beaches and coasts where you can lie down and sunbathe.
In Italy, you can find many different landscapes: in the same region there are small hills and big mountains and there are also huge lakes and seas. In every Italian city you can admire beautiful and unique artwork and architecture: the ancient Colosseum in Rome, the fascinating slope of the Tower of Pisa, the giant David of Michelangelo in Firenze, the timeless Ultima Cena in Milan, and so on.
Let's a look at all you need to know before you decide to retire to Italy.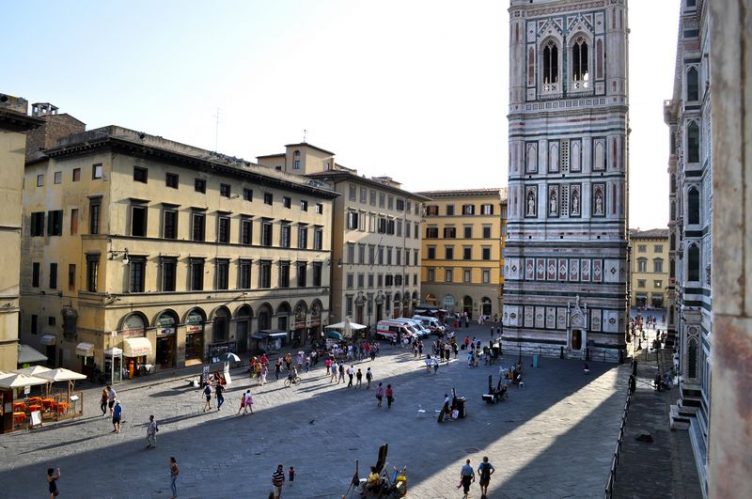 What's the currency in Italy? And what about taxes?
Italy is a member of the European Union and adopted the community currency; the euro. If you retire to Italy, you will always have to use euros so you will have to open an Italian bank account.
The currency conversion rate changes continuously but let's see some of the most common:
one American dollar corresponds to 0,92 euros

one British pound corresponds to 1,14 euros
We suggest you look at the currency converter when you decide to move to Italy, in order to have precise currency conversion.
And what about taxes? In Italy, you have to pay a tax on your income that is calculated in your annual tax return file. For more information on this aspect, we advise you to contact an accountant who can advise you on how to keep up to date with the taxes. But first, take a look at this great news about taxes in Italy for a retiree.
Fewer taxes if you retire to southern Italy
If you still have any doubts about retiring to Italy, you have to know the new measure launched by the latest Italian Budget Law: taxes will be reduced by 7% for those who decide to retire to the South of Italy. This great measure – became operational in June 2019, according to the rules decided by the Revenue Agency – it will come into force from 2020.
If you want to take advantage of this recent law, you have to transfer the tax residence to a municipality with no more than 20 thousand inhabitants in a region of the South of Italy: Sicily, Calabria, Sardinia, Campania, Basilicata, Abruzzo, Molise or Puglia. The discount is valid for five years.
You have to demonstrate the status of non-resident in Italy for at least five years, with the presentation of the income tax return. And it is necessary that the country in which you have had the last residence is among those with which tax cooperation agreements with Italy are in force.
What about healthcare in Italy?
If you are asking yourself how the healthcare system works in Italy, you have to know that Italy ranked at the second position of the last World Health Organization Report, among 191 countries of all over the world.
Unlike the American health system, the Italian one covers all citizens and foreigners. The efficiency of the Italian Health System is proven by the very low rate of amenable mortality and a high level of life expectancy. In Italy, people can live for about 83 years.
In addition to the health system – which offers a reduction on the health services you need based on your income range – you also have a lot of private care institutions and medical professionals who make private visits.
Hospital stays are covered by the National Health System, you only have to pay a small percentage on the medicines prescribed by your family doctor.
The best Italian cities to live in Italy
According to the results of a recent survey, life is better in the north of Italy than in the south. The cost of living is a little more compared to the south, but there are more services for citizens and the national health service is better.
On the other hand, if you are passionate about the beach and the sea, you can find the best places in the south of Italy and on the two major islands; Sicily and Sardinia.
ItaliaOggi, an online newspaper, has gathered some of the best cities to retire to in Italy in their 2018 report, based on the quality of life in Italy.
According to this report, the best Italian city for living in is Bolzano, a city situated in the north of Italy where German is also spoken German as a second language. The cost of living is a little higher than in the rest of Italy, but the city is clean and public transport works well.
You will have a panoramic view with the Dolomites on one side and great lakes on the other. It is the perfect place if you are a nature lover and you like to take nature walks on foot.
A few positions later we can find Siena, a city situated in the central north, an hour from Firenze; the city known as the cradle of Reinassance. Siena is a city with a long history. It is famous for "Piazza del Campo" and for "The Palio of Siena", a competition between the Contradas of Siena in the form of a horse carousel of medieval origin. Life goes by peacefully, life quality is high and there is no crime.
Take a look at another city, in the sixth position, we find Parma, the city known for her "prosciutto Crudo di Parma" and for the "Parmigiano Reggiano" that are two of the most famous Italian food in all over the world. Parma is a big city, but it's very quiet and on a human scale. There is little traffic, many parks, and big green areas.
But we have to admit that we are in love with our city. So for us, the best city to live in is Florence. In our city, you can find years of history. In every street within the center of the city, you can imagine living during the great times of the most famous family of Florence, the "Medici".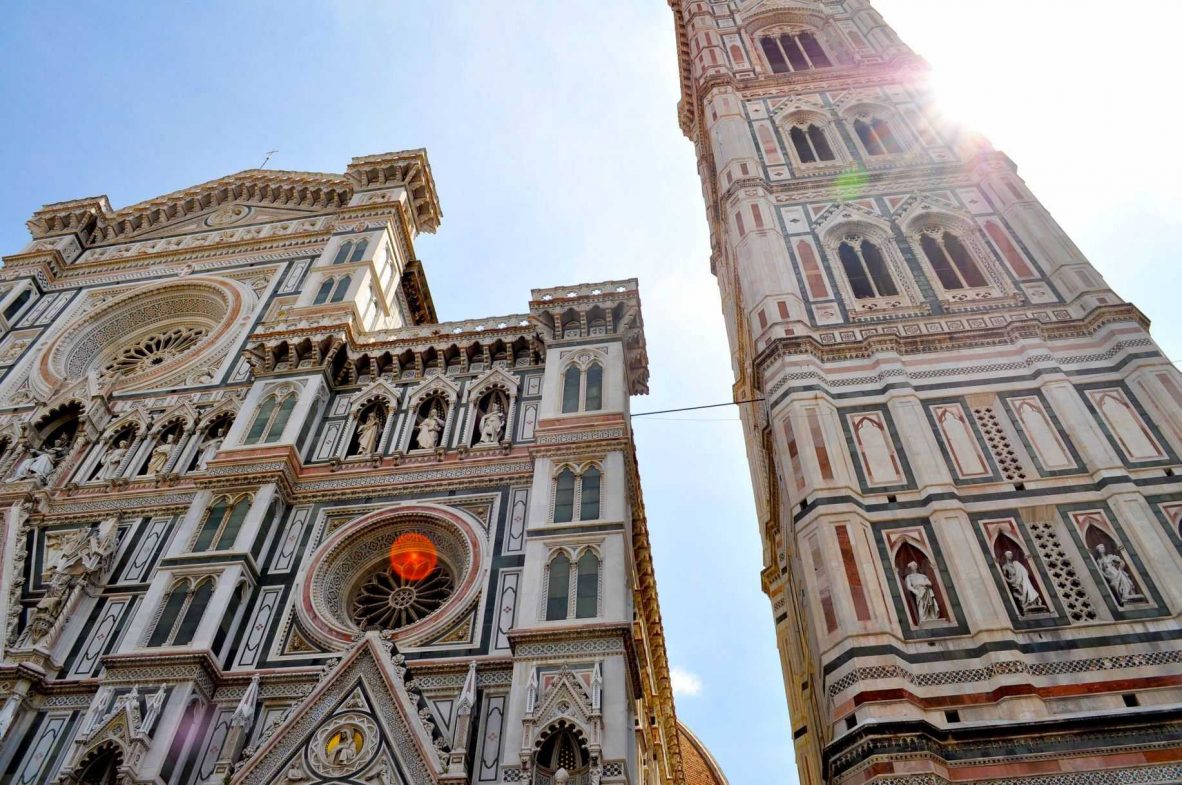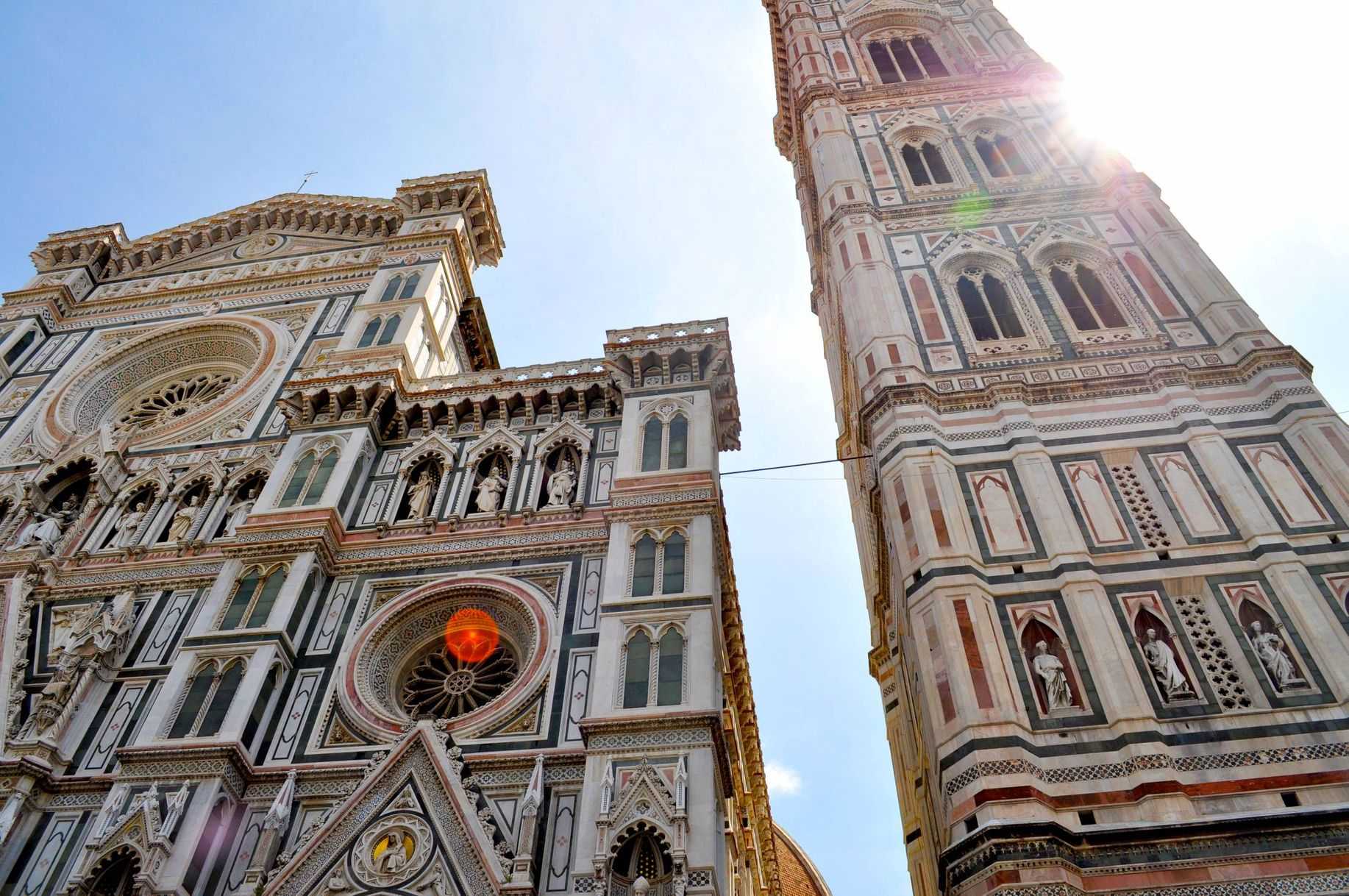 If you have seen the Medici series, you will discover that everything you saw in the film still really exists in contemporary reality, like the cathedral of "Santa Maria del Fiore", with its giant dome made by the architect Brunelleschi, the "Palazzo Vecchio" and the "Ponte Vecchio". And shall we talk about food? The food is delicious. You can find the best meat and many traditional recipes that you won't forget. In particular, there are many steakhouses where you can taste the "Bistecca alla Fiorentina", a grilled two inches thick steak.
Probably now you are asking yourself "how much will life cost in Italy?". We can tell you right away.
How much money do you need to retire to Italy?
The cost of living in Italy changes according to which part of Italy you choose to live in: the north is known as the more expensive part to live in, the south as the more affordable. 
Probably when you think of Italy you dream of living in beautiful, big cities like Milan, the Italian fashion capital, or Rome, the city with a very old history, or even Florence, the cradle of the Renaissance.
Let's take a look at the average cost of living in Florence, based on the data suggested by Numbeo.com:
a

meal for two

in a restaurant costs about

60 euros

a

monthly public transport

pass costs about

35 euros

the

rent of an apartment

cost

from 600 to 1500 euros

; the price depends on the number of bedrooms and the costs increases as you get closer to the city center

the price of

utilities for home

(electricity, water, heating, garbage), an

internet subscription

and a

prepaid mobile subscription

is about

165 euros

per month

a

supermarket shopping for two

costs about

75 euros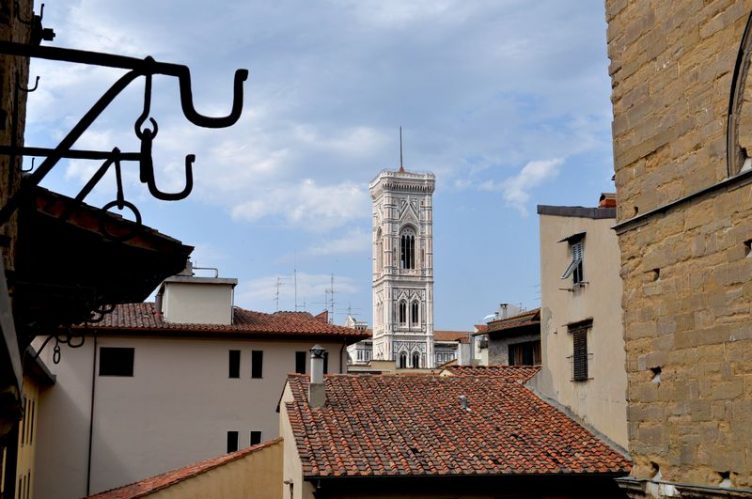 If you sum all of these prices, it means that you must have at least 1500 euros to live in a big city like Florence. The big cities like Florence are perfect to learn to speak Italian. And after you have learned the language you can just take a step out of the big cities and you will find more affordable, but also comfortable, little cities. And whenever you want to go for a walk in a museum or to eat in a special restaurant in the big city, all you have to do is take a train.
How you can get an Italian VISA
If you are a citizen of the European Union, all you need to move to Italy is a valid national identity card or a passport.
But if you come from a country that isn't part of the European Union you must have a VISA. You can get a VISA if you have a specific reason like traveling for business, studies, employment, medical treatment or family reunion.
There are three different types of VISA:
Uniform Schengen Visas

(USV): for brief-sojourn or travel visas. It's valid for up to 90 days, for single or multiple entries.

Limited Territorial Validity Visas

(LTV): these particular visas are for people who come from countries that cannot access to the Schengen States except for humanitarian reasons, in the national interest, or under international obligations

Long sojourn or "national" Visas

(NV): these are the type of visas you must have for visits longer than 90 days. These visas permit you to enter at different times in half a year in the Schengen States.
For more detailed information, we suggest you submit the application on the official site of the Italian Ministry for Foreign Affairs.
You only have to insert this information about yourself:
your

nationality

your

country

or region

length of your stay
reason

for your stay
Alternatively, to find more information, go to the Italian Consulate of your country and ask your questions directly.
Do you speak Italian?
In Italy, there are a lot of people who talk in English well, but we have to say that it would be a pity if you wouldn't decide to learn Italian.
It isn't so difficult and you can discover that all the people you meet try to help you to learn the principles and most used words to make you feel a bit Italian.
If you decide to learn Italian more quickly, we can suggest to you a school where you can learn the language and also try to live like an Italian. At Europass, the most vibrant Italian language school, you can customize your stay according to your hobbies.
You can add to your language course lessons:
cooking

: to learn how to prepare Italian traditional and the most famous dishes like

pizza

,

tortellini

and so on

painting

: to try to paint as well as the great Italian painters like Caravaggio do

yoga

: to continue your daily practice or simply to relax and to live your holiday in full harmony with your body and soul
Do you still have any doubts? Take a look at our language course to learn to speak Italian and especially, to live like an Italian.
If you want to see how vibrant our school is you can follow us on Facebook and Instagram.