When it comes to learning languages, it is often said that immersion is key. Visiting a country to be surrounded by your target language can be a great way to practice your phrases and improve your vocabulary in a real-world setting, however, it can also be costly and inconvenient.
Sometimes it simply is not possible to travel whether because of economic concerns or in our case, a countrywide lockdown! Yet thanks to modern technology, you can immerse yourself in a language simply by studying online.
Read on to discover the benefits of studying languages online…
1. Practice your vocabulary in a low-risk environment
Instead of mixing up your words at a restaurant and accidentally ordering your vegetarian wife a large steak, learning online offers the opportunity to practice and make mistakes without any consequences! With apps such as DuoLingo and Memrise practicing vocabulary could not be easier, with the possibility to tailor your learning to your needs and focus areas.
2. Chat with international friends
Practicing speaking your target language is key to improving, even if it can feel a bit uncomfortable at times. Thanks to Skype and other video applications you can contact friends in your target country and chat with them. If you are looking to meet native speakers of your target language, Facebook groups are a great way to make international friends and practice your language at the same time. Language Blogger Luca Lampariello offers advice on how to find groups and chats with native speakers. Europass offers individual online courses where you can chat with one of our native teachers and perfect your language without leaving your home!
3. Keep up to date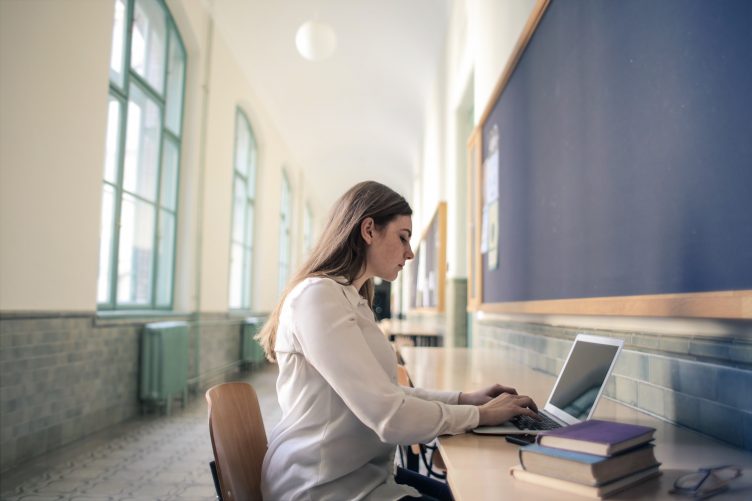 Sometimes visiting a country does not necessarily mean interacting with its political culture or everyday happenings. Most newspapers now have online platforms where you can learn about a country from afar. Reading or listening to the news every day not only expands your understanding of the country's culture, politics and key events, but also is an invaluable everyday way to practice your language with real-world materials. For Italian learners, we recommend Rai radio and La Stampa to keep you informed!
4. Go back to school
For many people, the idea of stepping back into a classroom, especially to learn a foreign language can be daunting. Learning remotely allows you to go back to school and learn something new, without the potential stress of being in a real classroom! From YouTube seminars to our online courses, the internet caters to every language learning need.
5. Be Prepared
The final benefit of online learning is probably the most important. Studying online allows you to discover a country, practice key phrases and understand its history, which means that if you are lucky enough to be able to visit you will get the most out of your trip. Instead of being puzzled by cultural norms, or misunderstanding the locals you will be able to enjoy a rich and immersive experience in your target language.
Whether it's taking two minutes to practice vocabulary, or spending an hour speaking to a native speaker, the benefits of learning online are numerous…
Do you want to start learning Italian online?
» Discover more about our private Italian lessons online!