Which exams are valid for citizenship?
To obtain Italian citizenship, it is necessary to obtain an official certification verifying the passing of level B1.
Both the University for Foreigners of Perugia and the University of Foreigners of Siena are providers of the CELI and CILIS qualifications, which are recognized by the Ministry of Foreign Affairs.
The security decree requires certification of a level no lower than B1 in order to obtain Italian citizenship.
Level B1 – pre-intermediate – of the Common European Framework of Reference for Languages ​​(CEFR) is equivalent to level CELI 2 and level CILS B1.
Equivalence of CELI and CILS Certifications as per the Common Framework of Reference (CEFR) for Languages
CELI 2 and CILS B1 exams: all the details
How much does the B1 exam cost?
CELI 2: Here, at Europass, it costs 120€ for all those that attended one of our courses, 190€ for all those who didn't.
CILS B1: 100€, both in Italy and abroad.
How the exams are structured
CELI 2: Comprehension of written texts 25%; Production of written texts 25%; Comprehension of oral texts 25%; Oral production 25%.
Duration: 3 hours
Note: If one of the two parts (oral and written) is not passed, the entire exam must be repeated.
CILS B1 cittadinanza: Listening 25%; Reading comprehension and grammar reflection 25%; Written production 25%; Oral production 25%.
Duration: 2 hours
To obtain the CILS certification, the candidate must be capable in all parts.
When and where to take the exam
CELI
Three sessions are planned each year: in March, June and November. You can take the CELI exam at the exam center closest to you. Our school is one of the accredited centers in Florence.
Attention: When taking the CELI exam, it is necessary to respect strict deadlines and long wait times. Exams can take up to 3 months to correct and certificates can take around 4 months to be sent.
CILS
CILS exams take place a few times a year, simultaneously all over the world.
In Italy, they take place at the University of Siena (about an hour's drive from our school in Florence) and other affiliated locations.
Abroad, exams take place at some affiliated centers and Italian Cultural Institutes. Discover the office closest to you.
Attention: When taking the CILS exam, it is necessary to respect strict deadlines, for example, registration must take place at least 45 days before the exam.
CELI / CILS online exams
Both CELI and CILS exams cannot be taken online.
How to prepare for the CELI / CILS exams
To pass the language exams for university admission, it is not necessary to follow a specific course, with specific contents or a specific method. What is important is to be well prepared in both writings and in speaking.
Since both parts must be passed in order to pass the overall exam, training (or simply revision) may be necessary, focusing more on certain aspects than others.
Our courses (in Florence and online) are highly customizable according to your needs.
Are you in need of just a recap, or are you still far from the level you'd like to be and in need of an intensive course? Do you prefer to study in a group or take private lessons?
During exam preparation, exam sessions will also be simulated, using old exam papers.
By doing practice exam papers, you will get used to what's expected, the exam sequence, and the time provided to complete it. Furthermore, you can easily check your score.
B1 Online Preparation for Citizenship
If you are looking for a highly flexible solution, online preparation is unmatched.
If you are short on time, you can choose individual lessons.
If you want to take it easy and spend less, you can choose our Europass Agile guided self-study course.
If you don't want to give up the experience of studying with other students from all over the world, you can choose group courses.
Finally, if you are interested in multiple solutions, you can choose to mix the various solutions (see examples below).
Times and prices
Customize your study path according to your needs.
Here are a few examples:
| Package | Hours | Price |
| --- | --- | --- |
| 4 private lessons + 4-week group course | 16 | 260€ |
| 16-week group course (2 lessons of 1.5 hours per week) | 48 | 480€ |
| 8 private lessons + 8-week group course | 32 | 520€ |
| 20 private lessons | 20 | 580€ |
| Europass Agile (self-paced-study course) + 8 private lessons + 8-week group course | 96 | 600€ |
If you are not sure how many lessons you will need to reach the level you are aiming for, contact us!
Preparation B1 for citizenship in Florence
Also in this case the preparation is highly customizable.
Times and prices
Over time, we have seen that the most preferred solution is a combination of group lessons and private lessons.
Each day: Four group lessons + Two private lessons, focused on preparing for the CELI or CILS exam.
From Monday to Friday.
Lectures from 9 to 12.40 and from 13.10 to 14.50.
| Weeks | Price |
| --- | --- |
| 1 | 500€ |
| 2 | 900€ |
Details and conditions
Small classes: min. 4, max. 12 students*
Free cancellation (with 2 week notice)
High flexibility in the lenght of the course
2022 – 2023 course starting dates, onsite in Florence
Non Beginners → every Monday
Beginners → every two weeks
2022: 31/10, 14/11, 28/11, 12/12.
2023: Every 1st and 3rd Monday of the month
For different dates other than those listed above, or to add any extras, contact us.
More details

*If the minimum number of participants is not reached, we reserve the right to transform the group course into a reduced number of individual/ semi-individual lessons (discover more).

Each course includes: proficiency level assessment, textbook, certificate of attendance, general secretarial services, WiFi connection, and the loaning of books and DVDs.

Excluded: Accommodation, other guided tours and activities during the week and weekends.

Discover our study vacation packages, which include tours/visits and accommodation!
Register to the B1 Exam and/or to the preparation course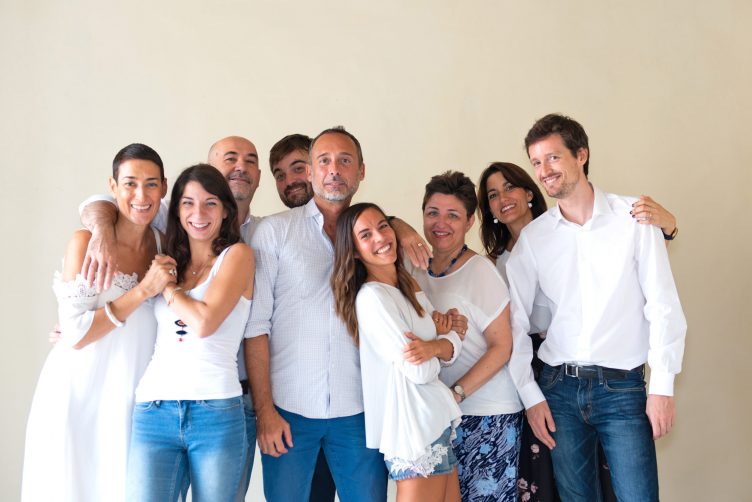 Reviews
I have had a great time at Europass! The approach to language learning is structured, with time devoted to both grammar and speaking, but remains fun and relaxed as different activities are always used throughout each day. I have had fun learning Italian, learning about the history and culture and meeting others from around the world! All the teachers and staff are lovely and are always happy to help you!