Literature is a fundamental point for the Italian culture and we sure can count on an incredible number of writers that through the years have moved and entertained thousand of readers.
Discovering the Italian language can be simpler if we start reading the original editions of the most significant "made in Italy" books. That's why we want to suggest you a few Italian novels to start with.
For Children
Le Avventure Di Pinocchio – Carlo Collodi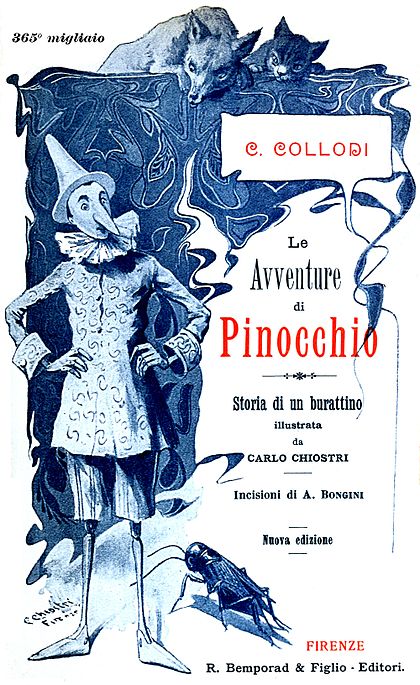 This is a classic Italian novel loved by every child in Italy. It's the story of Pinocchio, a wooden marionette that comes alive, and its father Geppetto, a poor woodcarver.
"Le avventure di Pinocchio" is one of the most translated non-religious books in the world and the character of Pinocchio is considered a metaphor of the human condition.
Read it if you want to go back to your childhood. Find it here
Favole al telefono – Gianni Rodari
Gianni Rodari is one of the most famous Italian writers for children who, back in 1970, also won the Hans Christian Andersen award for children's literature.
"Favole al telefono" is a collection of fables where the main protagonist calls his child every night to tell her a short story.
Read it if you can't sleep at night.
Italian Classics of the 20th Century
Il Fu Mattia Pascal – Luigi Pirandello
"Il fu Mattia Pascal" is the first success of Luigi Pirandello, dramatist, novelist and italian poet who also won the Nobel Prize in Literature in 1934.
This novel is about the new life of Mattia Pascal, who decides to change his identity when he discovers that his wife and his mother-in-law have announced his death.
Read it if you're fascinated by different personalities and sophisticated humor.
Il Nome Della Rosa – Umberto Eco
"Il nome della rosa" is the first novel by Umberto Eco, one of the most important contemporary philosophers in Italy. It is an historical crime novel set in an Italian monastery in 1327 where the death of Adelmo, an illuminator, shocks the balance of the entire community.
Read it if you want to be entertained by a five hundred pages book, than a movie and also a tv series.
Marcovaldo Ovvero Le Stagioni In Città – Italo Calvino
This is a collection of twenty short stories (all based on a different season) where the character of Marcovaldo discovers the everyday life in an unknown Italian big city (probably Turin).
Read it if you search nature in everything. Buy the book here.
Crime Books
Inspector Montalbano Books – Andrea Camilleri
A one-of-a-kind series based on the adventures of Salvo Montalbano, a police chief in a small town in Sicily.
Italians are literally in love with Montalbano thanks to the lucky tv series that is currently airing on the national tv.
Read it if you want to be captured by peculiar characters and if you're prepared to learn words in sicilian dialect.
Gomorra – Roberto Saviano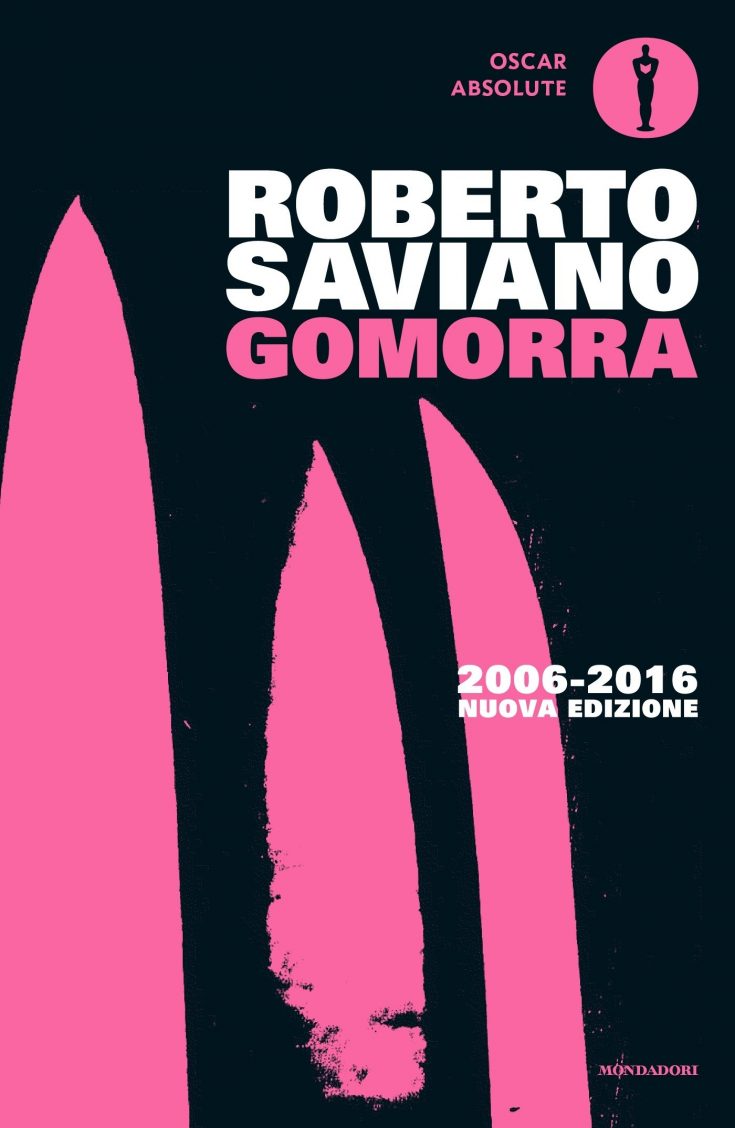 In this book Roberto Saviano describes the organized crime world in the city of Naples.
All the stories are based on real facts, that's why the author is under police protection since the publication of the book.
Read it if you want to know more about real italian crime. Buy the book on Amazon.
Romantic Books
Seta – Alessandro Baricco
"Seta" is a novel based on a romantic story between a French silkworm merchant and the concubine of a Japan baron written by Alessandro Baricco. Light and fluid, "Seta" is also a travel-themed novel where relationships will conquer you for sure. We suggest you to take a look at a beautiful illustrated version of "Seta" by Rébecca Dautremer.
Read it if you want to travel with your imagination.
Eva  – Giovanni Verga
This novel by Giovanni Verga (one of the most important representative of verismo -realism- in the italian literature) takes place right here in Florence and tells the story of a painter that falls in love with a dancer at La Pergola theatre. That's a troubled love, full of jealousy and problems.
You should read it if you want to find love in this amazing city!