What is Opera?
What does "Opera" mean?
If we talk about music, "opera" is an Italian word which is well known all over the world.
Perhaps not everyone knows the origin and meaning of this term.
Opera comes from the Latin word opus (= work). In modern Italian, the verb operate means: do, create, build, realize.
All these verbs, of course, are synonymous with each other.
In fact, a so called "work" in Italian is any realization of human genius.  For example,the Mona Lisa is a pictorial work by Leonardo da Vinci, Hamlet is a theatrical work by Shakespeare, the Divine Comedy is a literary work by Dante, the dome of Santa Maria del Fiore is an architectural work by Filippo Brunelleschi.
We also consider opera, like that of Pavarotti, (or lyric) as a musical form of "work".
When and where did Opera begin?
Opera began in Italy and more precisely in Florence at the end of the sixteenth century.
Around 1570 Giovanni Bardi – a member of one of the oldest and most prestigious Florentine families – decided to create a musical academy in his palace by calling the most important musicians and composers of the time, such as Iacopo Peri e Giulio Caccini.
Bardi's Florentine Camerata – Il "recitar cantando" or acting through singing
The goal was to create a small home orchestra which came to be called Bardi's Florentine Camerata.
The Florentine Camerata had innovative ideas, which were much more advanced than the conventions at the time: and its sights were set on going beyond the usual concert and creating a new type of theatrical entertainment. 
Their aim was to create a complete show, or rather a theatrical presentation which was not only acted, but also sung.
In short, they wanted to present stories which were narrated through both acting and singing with the accompaniment of an orchestra.
At that time it was believed that in ancient Greece the so-called oral tradition of the Greek tragedy was staged as a play with actors performing their roles singing. 
Therefore, the thought behind the Florentine Camerata was to recreate the ideal image of ancient Greek theater through words set to music and song.
Thus was born what they called "recitar cantando" or acting through singing.
Acting with songs and with music, therefore, meant creating something completely new and innovative.
Thus the foundations for melodrama were laid as a combination of music, words, acting, and gesture. In the past, some imaginative anthropological theories also linked the typical gestures of Italians to melodrama.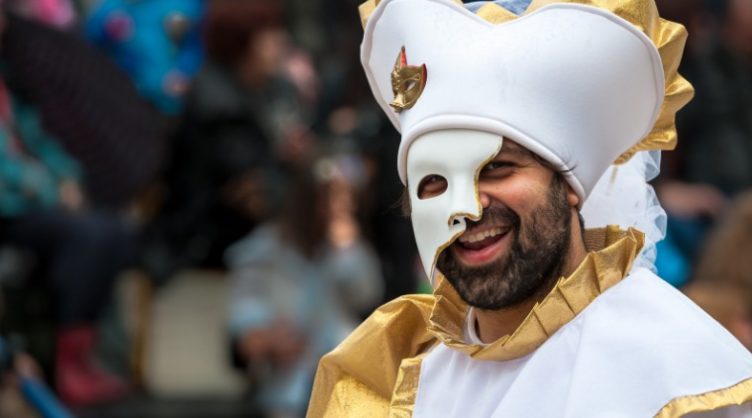 The very first Opera
Medici interests
The Medici family, who were always interested in music and news, looked to the Bardi's Florentine Camerata with great interest and in 1589, on the occasion of the marriage between Ferdinando de' Medici and Christine de Lorraine, they decided to ask the Florentine Camerata to create a theatrical and musical piece to be performed in the large private theater located inside the Uffizi.
In the 16th century, the Medici family owned a large theater inside what is now known as the Uffizi Gallery.
It was a theater which was similar to many other sixteenth-century theaters in Italy at the time, such as the Farnese Theater in Parma or the Olympic Theater in Vicenza.
Florentines loved music and entertainment and it is no coincidence that the first Italian-style theater in history was born in Florence, that is, one of those theaters in the shape of a horseshoe with rows one above the other at different levels.
The Pergola theatre
The typical opera house was born in Florence: Teatro della Pergola, and it is located just a few steps from our school, Europass.
In fact, from the windows of some of our classrooms we can catch a glimpse of this ancient Florentine theater.
Gli intermezzi della Pellegrina – Interludes of the Pilgrim
In 1589, the Medici family commissioned Bardi's Florentine Camerata to produce what is considered the very first opera in history: Gli intermezzi della Pellegrina.
The music was written and composed by the composers of the Florentine Camerata: Giulio Caccini, Iacopo Peri, Vincenzo Galilei (the father of the famous Tuscan scientist Galileo Galilei).
The texts were written by Ottavio Rinuccini, who can rightly be considered the first librettist that is, the writer of a libretto (booklet) which is intended for an extended musical piece such as an opera.
In fact, Rinuccini wrote texts for many other operas, especially for Claudio Monteverdi.
Stage design, costumes and directing
Creating an opera needs more than just a script and music: it needs a great set designer, costumes and a director who puts it all together.
For a job like this, someone like Bernardo Buontalenti, the most famous Florentine artist, at the time, was needed.
He was an architect, painter and sculptor, but more than anything else, he was a great stage and theatrical designer.
For Pellegrina, Buontalenti designed incredibly beautiful costumes and an amazing stage design.
In fact, the characters descended from above on self-propelled clouds or emerged from the stage like figures that appeared out of nowhere.
In addition, real water rained on stage, along with real fire, real flames, i.e. all the natural elements converging together.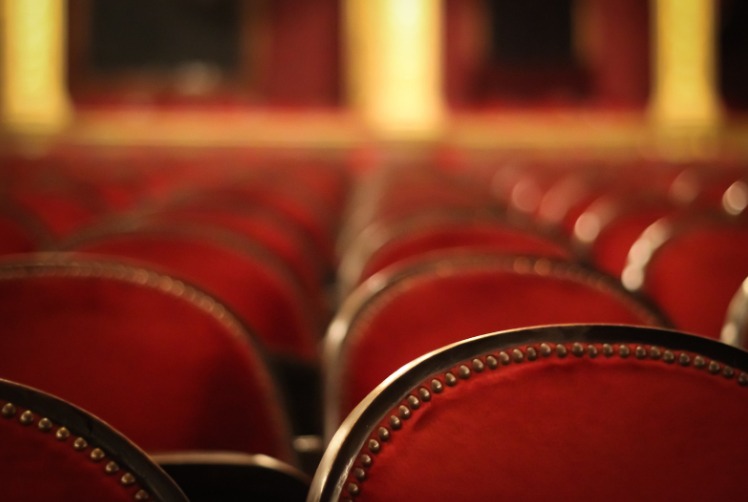 A memorable sight
The theatre production was exciting and spectacular. Everyone who saw it was deeply impressed.
After all, it wasn't just any marriage: it was the marriage of Ferdinando de' Medici – who was from one of the richest and most powerful families in Europe – to Christine de Lorraine – from one of the most prestigious families of the French aristocracy, as well as the niece of Catherine de' Medici who in 1533 had married Henry II of France and had therefore become queen of France.
This marriage served to strengthen political and economic relations between France and the Grand Duchy of Tuscany.
Therefore, the most important families of the time were invited to participate in this wedding, both Italian and French.
Opera and the Italian Language
The spread of Opera throughout Europe
Naturally, all the illustrious guests at the above mentioned wedding were shocked by the beauty of the theatre productions and wanted to imitate the Medici family.
Once they returned to their homes, they also wanted to stage similar productions.
As a result, Opera began to slowly spread in Italy and throughout Europe.
Opera changed a lot over the centuries: it has transformed and evolved, but it will always remain tied in some way to its Italian origins.
In fact, until the end of the eighteenth century all operas were sung in Italian, even those composed in other European countries, such as in France, Germany and England.
Since Opera was considered a typical Italian form of entertainment it seems justifiable to have produced works using only the Italian language.
Furthermore, in many European courts, Italian opera was loved and very popular.
The first variants and Italian influence
Only in the second half of the eighteenth century did Mozart (who also spoke Italian) begin writing the first operas in German.
Nevertheless, the term opera, unequivocally Italian, remains in the vocabulary of many languages, as well as many words found in musical terminology: adagio, allegretto, piano, moderato, largo, staccato, crescendo, diminuendo and many others.
This is certainly a fair recognition for the important contribution made by Italy to the evolution of European music.
There are many different kinds of opera: funny, semi-serious, serious, and musical drama.
Opera buffa (funny)
Typical examples of opera buffa (funny), developed in the eighteenth century as a form of pure entertainment, are Giovanni Battista Pergolesi's The Servant Turned Mistress, Domenico Cimarosa's The Secret Marriage, but also some famous works by Mozart (with libretti written in Italian by Lorenzo Da Ponte) such as The Marriage of Figaro.
Musical Drama
Conversely, the musical drama produced mostly in the nineteenth century, especially through the works of Giuseppe Verdi was often organized around historical settings with symbolic meanings that could have also been interpreted as referring to politically key events by the spectators of the time.
For example, in Nebuchadnezzar (more informally called Nabucco) the famous chorus of Va' Pensiero Chorus of the Hebrew slaves, intoned by the Jewish prisoners in Babylon, was considered by many who were actively involved in the political struggles of the Italian unification as a song of freedom for the Italian population at the same time, Lombardy and Veneto were under the dominion of the Austro-Hungarian Empire of the Habsburgs.
Italian musical drama also influenced German composers such as Richard Wagner who in his works (especially The Ring of the Nibelung) realized his theories on the unity between sound, words, and drama.
Verdi, Rossini, Puccini and more
Italian composers such as Giuseppe Verdi, Gioacchino Rossini, Gaetano Donizetti, Vincenzo Bellini, Ruggero Leoncavallo, Pietro Mascagni, Giacomo Puccini are universally known and their operas are studied and represented all over the world.
Their works are often curated by leading directors of theatre, sometimes with innovative solutions that are not always appreciated by traditionalists.
The vocal technique and the stage presence of many performers has reached impressive levels.
Many will have already heard, at least mentioned, the titles of works such as: Aida, The Barber of Seville, Lucia di Lammermoor, Norma, Pagliacci, La Cavaleria Rusticana, Madama Butterfly.
Opera and Italians today
Contrary to what one might believe, the study of opera is quite widespread today even among younger generations.
Not surprisingly, Italian language courses at Europass are also attended by singers who wish to perfect their Italian to complete their musical studies.
Among them we often meet Japanese, Korean, Chinese and Taiwanese who come to study Italian, with us, in Florence.
Florence is not only the cradle of the Renaissance.
Florence has given a lot not only to European art and literature, but also to music and opera.
---
Written by Enzo Boddi (in photo), Italian Language Teacher in Florence, based on a video-project by Maurizio Faggi, Italian Language Teacher in Florence.