How to plan your move to Italy
Have you heard so much about Italy that you want to move here? Let's look at all the information that will help you plan your move to Italy and all the useful tips for people who want to work and see a different view from the window.
And if you're still not sure about making this decision, we'll also show you what you'll be missing if you don't come to Italy.
The best cities for moving to Italy
Italy is a large country where you can find a lot of big cities like Milan, Rome, and Florence, but also very small towns with few inhabitants.
If you want to move to Italy, you must have a reason for your stay, such as searching for a new job. If that's the case, we recommend choosing a bigger city, as you will have more opportunities to find a job. On the other hand, if you work remotely, you can also choose to live in smaller cities.
Let's see some of the best Italian cities where you can find a job faster and more easily.
Milan

The first city on the list has to be Milan, the Italian working city par excellence. It houses many considerable Italian and international companies. Whether you are looking for a job as a waiter or one that requires higher skills, you will find the right one for you.
It is said that in this city, you can always see people running, taking the train or subway, going to a business meeting, or even to a romantic dinner. But Milan is not just that.
Milan is the capital of Italian fashion: you can see famous designers and models walking all around the city. Every year, the city hosts the "Triennale", the international exhibition of art, design, and architecture, and many other exhibitions.
An apartment in the city costs from about 700 to 2,200 euros. A meal for two costs about 60 euros, and the utility bills cost about 180 euros per month for an apartment of 915 square feet. Groceries from the market for two people for two weeks is about 80 euros.
Rome
Another great city, famous throughout the world for its "Dolce Vita" lifestyle, is the so-called eternal city of Rome. Contrary to what one might think, Rome is twice as big as Milan.
It has a very ancient and long history that began with the Roman emperors, as shown by the presence of ancient monuments such as the Colosseum, the Roman Forum, the Villa of the Emperor Nero and so on. This great and ancient history has continued over the centuries with the unique works of Michelangelo such as the Sistine Chapel, Caravaggio and Bernini.
Rome is also the city of Cinecittà studios, where famous directors have made films that have remained in history. Did you know that Gangs of New York, the film with Leonardo Di Caprio directed by Martin Scorsese, was shot in the studios of Cinecittà?
In Rome, people do not run, but, like in Milan, there are headquarters of many large companies, so finding a job is easier. But what about the cost of living in Rome? An apartment in the city costs from about 700 to 2,200 euros. A meal for two costs about 60 euros and the utility bills cost about 180 euros per month for an apartment of 915 square feet. The groceries for two people for two weeks is about 80 euros.
Florence
Florence is not just our city, it is the cradle of the Renaissance. It is much smaller and more livable than Milan and Rome: you can walk the whole city on foot.
Three of the most developed sectors in the city are high fashion, tourism and the pharmaceutical industry. As for the latter, The Menarini Group, for example, has two offices in the city. In Florence, you can find the most famous Italian fashion houses in the world: Roberto Cavalli, Salvatore Ferragamo, Gucci, Enrico Coveri. Florence is the only city where you can find a fashion museum with 6,000 artifacts and theatrical costumes made by the most famous stylists.
At each step, you will encounter one of the splendid historic Florentine buildings, such as the "Cattedrale di Santa Maria del Fiore" or "Palazzo Vecchio". If you love art and architecture, you will love this city.
Let's check out the costs of living in Florence. An apartment in the city costs from about 600 to 1,500 euros. Groceries from the market for two people for two weeks are about 80 euros. A meal for two costs about 60 euros, and the utility bills cost about 165 euros monthly for an apartment of 915 square feet.
How to find your new home
The first thing to do when you are think about moving to Italy is to find a new home. Let's check out everything you need to know before starting the search.
If you are not sure about permanently living in Italy, or you want to decide after trying Italian life, we suggest you look for a house or apartment to rent. The best way to find your new home is to contact a real estate agency or look at the ads on their websites.
Here are some of the most popular websites in Italy for finding a home:
Immobiliare.it: on this website, you can look at houses sold by private people or by real estate agencies. You can filter the ads based on the city zone, the price and the square meters. You can also look at the average prices for the city you want to live in, in order to understand if it is the right place for your budget and run a mortgage simulation. However, you have to know this website is only in Italian
Idealista.it: here you can choose between new and old houses. You can filter new houses, based on prices and the number of rooms. If, instead, you don't select "new house" you can choose the part of the city, the price and the kind of house – new, to be restructured or in good condition. You can also see the average prices of the houses and calculate the mortgage. Idealista has the Italian and also the English website version
Casa.it: here you can search for your future home by immediately entering all the features you would like to have. You can also filter the ads, deciding to see only a category of seller: agency, builder, private. You can also search directly from the map.
Here are some Facebook groups related to well-known Italian classified websites where you can search for single rooms to rent:
Cerco/Offro Affitti, Casa, Appartamento, Stanza Firenze: this is the most popular facebook group for Florentines for room and apartment announcements. Most suitable for young students, although there are interesting proposals for couples and professionals
Affitti Milano – Bakeka.it: this is the Facebook group of the website bakeka.it for searching a single room or an apartment for rent in Milan
kijiji.it: in this Facebook group you can find your new home to rent and also everything you need, like a used car or the bed sheets for your new Italian bed.
When you search for a home, remember to check:
if there are main services you need like: a supermarket, a bank, a chemist
the type of lease: how many years the contract is valid and how many months before the contract expires that you can leave the house
the conditions of the house
if all the documents are in order; there is a valid Energy Performance Contract and other documents
You also have another alternative, if you want to live with other people, you can rent a room in a house. It could be a good idea for meeting people and to feel comfortable in a new city.
Finding a job in Italy
As we will see, you have to get a job in Italy to get an Italian work visa. According to the forecasts of the report of the Unioncamere and ANPAL for the period 2019-2013 the most researched and highly specialized, intellectual professions in Italy are:
senior executives
intellectual, scientific and highly specialized professions (engineer, architects, doctors)
technical professions
So if you have a highly specialized degree, you have good chances of finding a job in Italy.
There are many websites and related apps where you can search for a job:
Jooble Italy:

the best place where you search for jobs across the whole Internet. Jooble finds relevant jobs in few seconds and saves your time. Jooble automatically filters out duplicated jobs, so similar jobs, posted on several career sites, are shown as a single one. When performing a search, pay attention to our filters panel on the left side of the screen. It will help customize your personal search results and find the desired job.

Indeed Italy: on this website you can sort job ads by salary estimate, job type and location
Glassdoor Italy: here you can see the salaries, reviews on the companies and search for a job
Google Jobs Italy: you can search for a job, indicating the type of the job and the location
MioJob – Repubblica: this is an Italian website handled by "La Repubblica", an Italian national newspaper. It contains many announcements and also some interesting news on the works and the companies that at this moment offer more opportunities
Trovolavoro – Corriere: this website is also handled by another Italian national newspaper "Corriere della Sera". It's very serious and reliable and there are a lot of offers for different professions
Carrerjet.it: here you can choose if you want to search by type of sector or by place (where you want to work) and you can save your searches.
Have you ever wondered if you need to speak Italian to find work in Italy? In working contexts, almost all people speak English, but most of the time they tend to speak Italian. So it's important to know a little Italian. Obviously, the better you know the language, the faster you will feel more comfortable in your new Italian life.
How to apply for an Italian work visa
If you are a citizen of a non-European Union country you have to apply for a work visa; the entry visa of type D, for stays over 90 days. In Italy, there is a new decree, the "flussi" decree, that permits 30,850 self-employed and subordinate, seasonal and non-seasonal workers to regularly enter Italy.
There are three steps to follow:
You can apply for a work visa after getting a job. So, you must already have a job in Italy or have a contract that shows that in the future you will be employed in an Italian company.
After obtaining a job, the employer must request authorization for the so-called "nulla osta" from the local immigration office; an authorization that can be requested online. The application can be submitted anytime until December 31st 2019.
If the Italian government accepts your employer's request, notify the Italian consulate in your country, which has 30 days to process the application and issue a work visa. When everything is ready, you can go to the Consulate to pick up your work visa.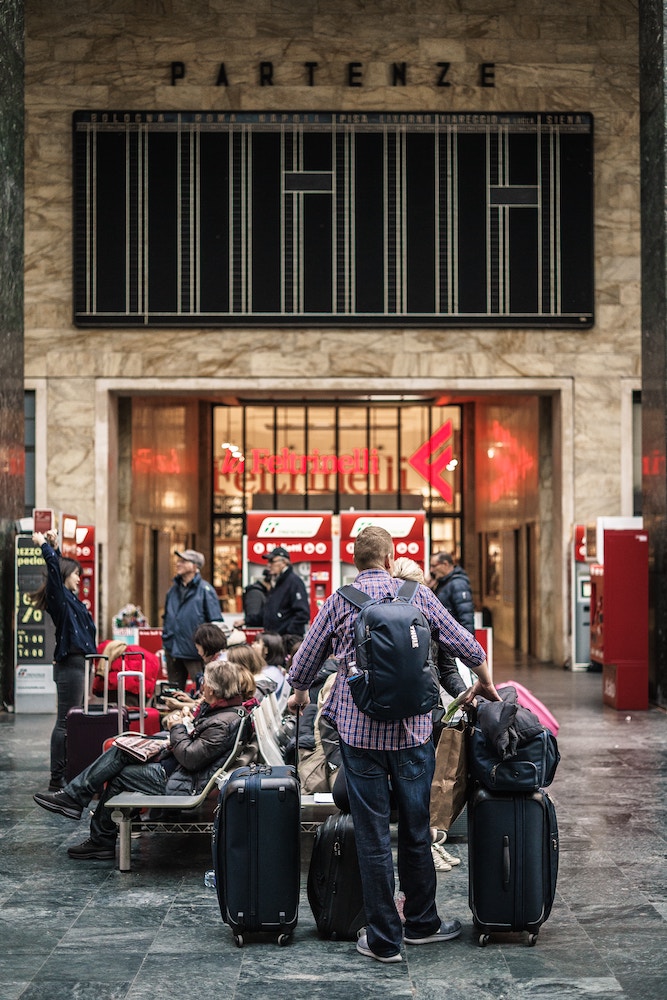 What documents you need to move to Italy
When you go to the Consulate, you have to take with you the documents which demonstrate:
the purpose of the trip
the means of transport and return
the means of support during your stay
the conditions of accommodation
You also have to present a valid passport. After this visit to the Italian Consulate of your country, you will have your work visa. Within 8 days from the date of entry, you will have to go to the immigration office with your employer. This is in order to complete the application forms for a residence permit for subordinate work which must be sent by the post office and then you sign the residence contract.
For more information, we suggest you ask the Italian Consulate in your country.
Once you have a home, a job, and a regular visa work, what else do you need? Some nice new friends to enjoy Italian life. Let's see how you can meet friends.
How to meet new friends
Whether you've decided to move to Italy alone or in pairs, we bet you can't wait to meet new friends. But how can you find them, you ask? Here are some ideas.
Internations.com is a network that can connect with other international fellows in your city. Using the Internations app you can:
connect with internationals in your city
join exciting events to meet fellow expats
get tips and information about the city you want to move to
Another way to meet friends is to use Conversations exchange.com, a website where you can find an Italian-speaking partner. You can register on the site and choose your partner based on languages spoken, country, town and type of exchange (face to face, correspondence, chat). Before you make your choice, you can take a look at the age, a brief description, hobbies and interests.
If you decide to move to Florence, you can look at this local Facebook group Language Exchange in Florence.
If you're not sure which Italian city you want to move to, create a profile on Couchsurfing. Then you will get in touch with the couchsurfers of different cities and choosing a city will be much easier.
The best and old way to meet friends? Practicing a sport or cultivating a hobby. In Italy, many people play soccer and volleyball. They also love music, there are many small bands made up of friends that have a great time playing together.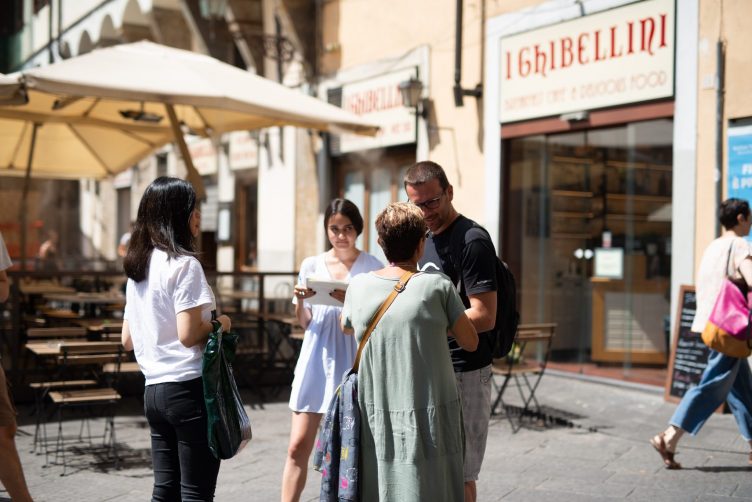 Learning to speak Italian
It's easy to find a job and new friends if you speak Italian.
It's clear that a large number of Italian people don't speak English, or, speak it at a very elementary level. So, it's very important that you learn to speak Italian as soon as possible, if you want to feel comfortable in your new Italian city and meet a lot of Italian new friends.
At Europass, we can offer you different exciting ways to learn Italian.
On our website, you can test your Italian level and look at the best online resources we collected to help you improve your Italian.
For example, if you are passionate about reading you can look at the best Italian novels or read Italian magazines. If instead, you prefer to watch videos, here are some Youtube channels to learn Italian.
If you want to learn faster and be guided by someone, you can choose Italian private lessons. You choose any day of the calendar you want to do the lesson, at a time that suits you, and the topic you want to deal with. One of our six Italian teachers will help you to improve your Italian via Skype. You can also choose to take the lessons alone or in pairs.
And if you don't know where to start to plan your move to Italy, we will help you.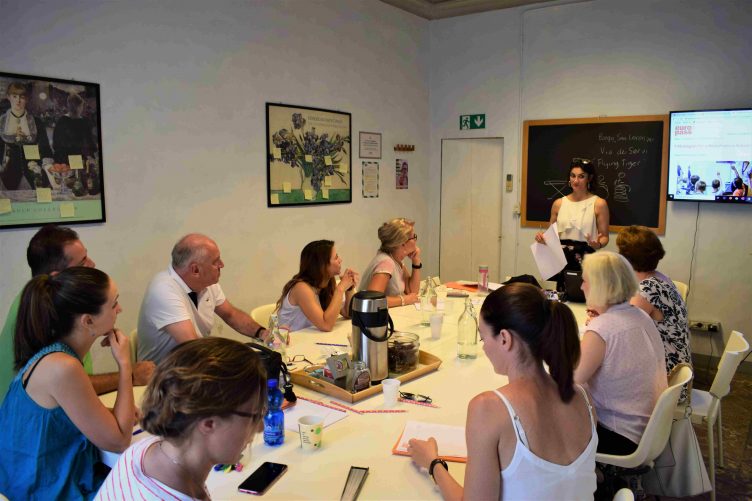 Plan your move with Europass
If you want to stay for a few months in Italy and don't want to think about anything else other than taking the plane, we will plan your stay in Florence and we'll take care of everything.
You can't even imagine how many beautiful experiences you can have in Florence:
having a different view of the Duomo and the sacred city
taking a walk alongside the banks of the Arno river
exploring the Medieval past of the city and discovering the Roman traces still visible today
visiting the famous Museum Uffizi
taking a Chianti Tour to visit the beautiful wine estates and taste delicious wines
These are just some of the fantastic experiences you will have, if you decide to move to Florence. And while you enjoy the beauty of Florence, you can also improve your Italian level with our school's personalized lessons.
Learn Italian and planning your move to Italy can be easier and more exciting with us.
Follow us on Facebook and Instagram or subscribe to our Youtube channel, where we share videos of Italian language tips.